Bess Lomax Hawes was the youngest child of pioneering American folklorist John A. Lomax, and as a child she accompanied him on some of his folksong collecting trips and assisted in preparing several of his books for publication.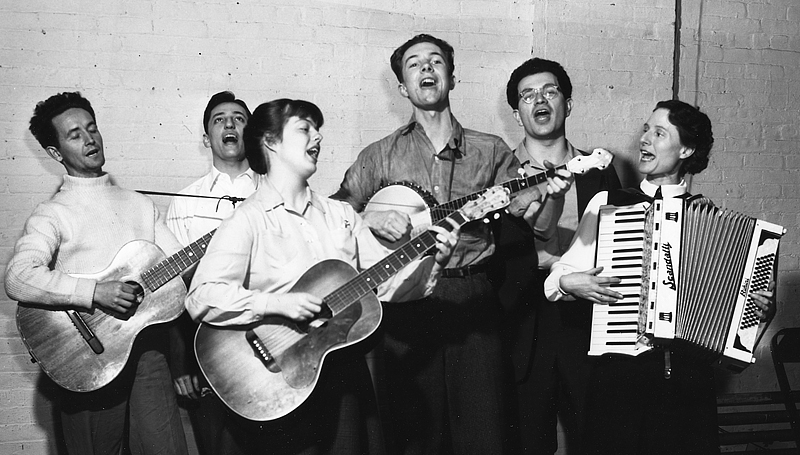 She was a member of the early folk group "The Almanac Singers" (1941-1943), along with Woody Guthrie, Pete Seeger, and her husband Baldwin "Butch" Hawes. While living in Boston in the late 1940s she wrote the song "Charlie on the MTA" which was later popularized by the Kingston Trio.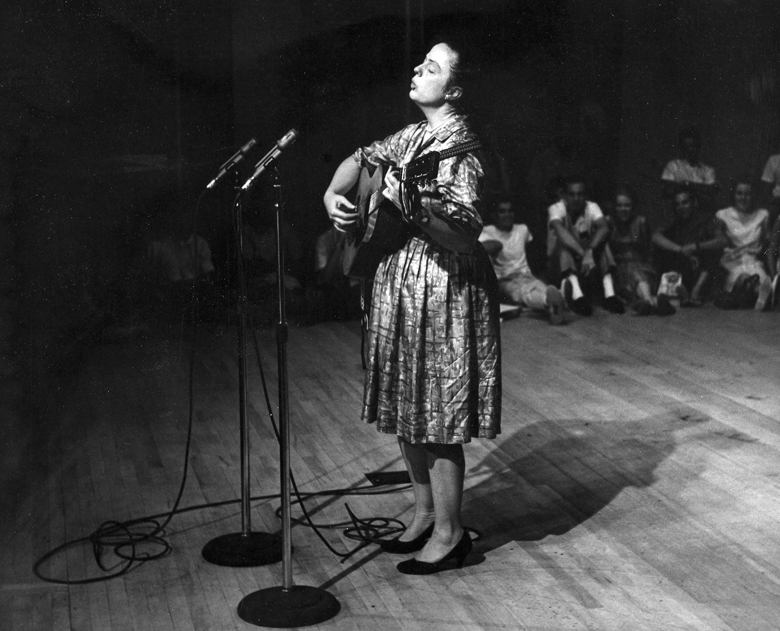 She moved to Los Angeles in 1952 and taught guitar, banjo, mandolin, and folksong repertoire to thousands of people. She joined the Anthropology faculty at San Fernando Valley State College (now California State University Northridge), where she taught folklore and American folk music and eventually served as department chair. She also produced four documentary films: Georgia Sea Island Singers, Pizza Pizza Daddy-O, Buckdancer, and "Say Old Man, Can You Play the Fiddle?"
In 1975 she produced a "California Heartlands" program for the Smithsonian Institution's Festival of American Folklife, bringing to the National Mall in Washington D.C. a broad selection of California traditional performers, craftspeople, and ethnicities ranging from Portuguese dairy farmers of the Central Valley, Chicano rodeo riders, Assyrian singers, San Diego tuna fishermen, to San Francisco cable car bell ringers, Mexican American son jarocho and mariachi musicians, a hobo scissors grinder, Chicano urban muralists, a blues pianist, an Irish uilleann piper, and a Russian Molokan choir from Los Angeles.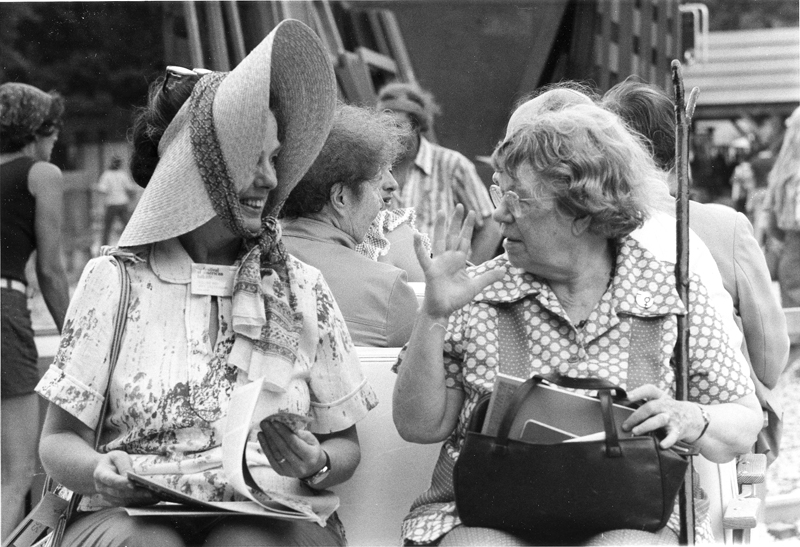 With Margaret Mead at the Bicentenial Folklife Festival
She took leave from Valley State College in 1976 to serve as the Assistant Director of the 12-week-long Bicentennial edition of the Smithsonian festival. She then moved to the National Endowment for the Arts, where she created and for 16 years directed the Folk and Traditional Arts Program. While at the NEA, she established the "State Folklorist" program which placed trained folklorists in almost all of the state arts agencies across the country and created the continuing "National Heritage Fellowships" which recognize outstanding traditional artists and performers from all of the many cultures that have contributed to the richness of this country's traditional and popular culture.
She wrote or co-wrote three books: Step It Down: Games, Plays, Songs, and Stories from the Afro-American Heritage (1972) with Bessie Jones, Brown Girl in the Ring: An Anthology of Song Games from the Eastern Caribbean (1997) with Alan Lomax and J. D. Elder, and Sing It Pretty: A Memoir (2008) recalling her life in folklore.
Throughout her life, she worked tirelessly for the support and presentation of traditional arts, artists, and performers. She also performed and taught extensively at festivals, schools, and university campuses and was a featured speaker at many educational, folklore, and governmental meetings.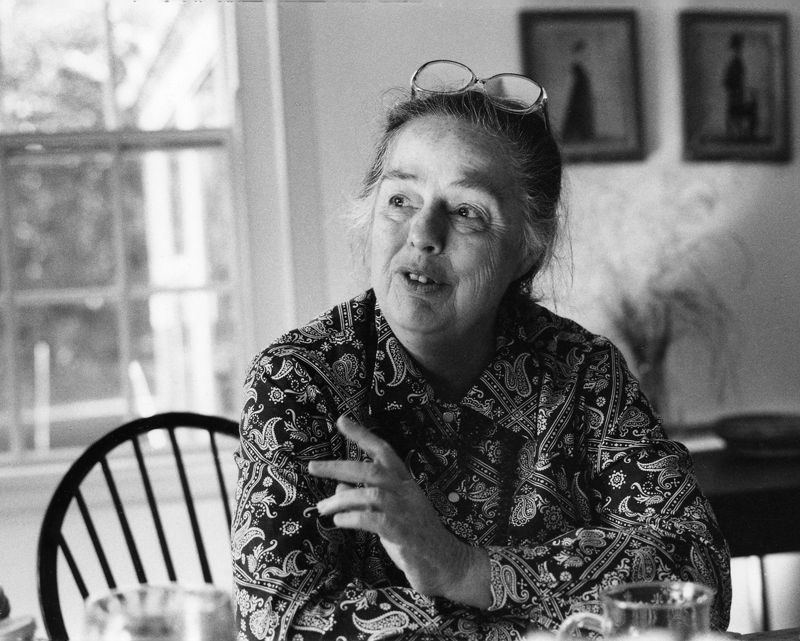 Bess Lomax Hawes, born 21 January 1921 at Austin, Texas, died 27 November 2009 at Portland, Oregon.
This page is under construction and will contain a complete vita, articles, links and photographs.